"Announcing: A Contract of Employment and the 3 Most Important Workplace Policies and Procedures for €199"
As a hardworking small business owner I'm convinced you will appreciate this offer.
You certainly will if you worry about costly and time consuming claims against you by employees.
Or if you worry about not having written contracts of employment in place.
Because I am offering:
An employment contract
A disciplinary procedure
A grievance procedure
A dignity at work policy
for a rock bottom, loss leading price of €199 plus vat.
Yes, €199 plus vat.
Why such a good deal?
I am hoping that when you see the value I offer SMEs, small business owners, start-ups, and entrepreneurs that in the long run I will benefit.
I'm happy to wait.
Employment Contract Template or Custom-You Choose
The contract will be drafted specifically to your requirements and for your business.
Or alternatively I can give you a template which you can adapt yourself as you take on new employees.
The choice is yours.
The Important Workplace Policies and Procedures
The policies and procedures for grievances, disciplinary issues, and dignity at work (bullying and harassment) are the most important procedures you need in the workplace.
And having them in place in your business can have a huge impact in successfully defending claims against you as employer.
Because you will appear to be a responsible and professional employer in any tribunal or Court.
Just imagine the peace of mind you will have walking into an Employment Appeals Tribunal hearing or Court or anywhere else for that matter knowing that your employees have written contracts.
And you have the most important policies and procedures in place in your workplace.
Dignity at work policy
The Dignity at Work policy is divided in 2 parts: the first gives an introduction to dignity at work, the objectives of the policy and defines harassment, bullying, and sexual harassment.
It also gives examples of harassment and bullying.
The second part of the policy explains how the bullying and harassment can be dealt with. It provides 2 processes:
a) an informal complaint process and
b) a formal procedure.
The formal procedure will involve an investigation and the policy tells you how to carry this out.
It also explains what to do when the complaint is upheld and what to do when it is not upheld.
It also provides for an appeals process.
Your dignity at work policy also provides for an external investigation where it is not appropriate for the complaint to be investigated by the company but needs an external person.
Disciplinary policy and procedure
The disciplinary policy and procedure is one of the most important documents you can have in place in your business.
Because 80% of unfair dismissal cases are lost because fair procedure is not followed.
The disciplinary procedure explains when a verbal warning, first written warning, final written warning, and dismissal might be used.
It also sets out the procedure for an appeal of any decision. This is important because not to allow an appeal can lead to a presumption of unfair procedures.
The disciplinary procedure and policy document also gives examples of what might be considered serious misconduct.
It also looks at when suspension might be appropriate.
Grievance procedure
The grievance procedure firstly defines what a grievance is.
It also explains how an informal process and formal process can be used to deal with grievances.
And it sets out the 3 steps you should use when using the formal process.
Order By Email or Phone
Ordering is easy.
You can order online or by phone and you can have your professionally drafted documents delivered to you by email.
You then simply download them and print off. Alternatively we can post them out to you.
To get started you need to contact me at terry [at] employmentrightsireland.com
You can pay be doing a bank transfer online (just email us for our bank details-email terry [at] employmentrightsireland.com), or you can pay through Paypal-even if you don't have a Paypal account.
Once you have paid all you need to do now is let me know the "employer" name and we will be in touch if we need any other information from you.
Terry Gorry & Co. Solicitors, Innfield House, Main Street, Enfield, Co. Meath.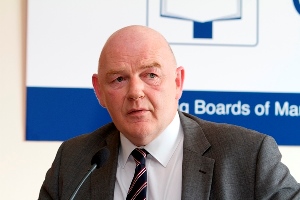 Terry Gorry B.Comm, Solicitor