Employment Law Services for Small and Medium Irish Employers
Avoid costly and time consuming claims from employees
Are you an employer?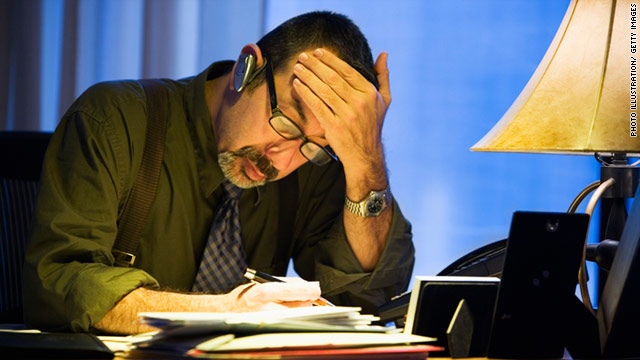 Or a HR professional?
Worried about successful claims against you?
You know yourself there is a large body of employment law in Ireland.
And you could not be blamed for thinking it's loaded in favour of the employee.
You are fair game for many types of claims:
unfair dismissal,
breach of contract,
personal injury,
stress,
bullying,
holiday pay,
discrimination,
equality,
redundancy
working time
rest breaks
minimum wage
temporary agency worker
TUPE
and more.
NERA inspections also cause grave concern for employers.
And if they are not dealt with properly you can find yourself facing a criminal prosecution in either the District or Circuit court.
There are times, too, when you have to discipline an employee.
If you get this wrong you can leave yourself open to a claim for constructive dismissal or breach of contract, or unfair dismissal.
Do you encounter the problems of absenteeism and absence through illness? These are also areas that need careful managing.
Did you know that amounts of compensation awarded to employees have increased significantly in the last few years?
From an average of €11,500 in 2008 to €16,000 in 2010 to €18,047 in 2011 (source: Employment Appeals Tribunal Annual Reports).
Well, you're not alone. But there is help at hand.
Employers contact me regularly with issues like:
how to deal with grievances in the workplace
how to carry out a disciplinary procedure
how to calculate holiday pay
what the employee is entitled to for working on Sundays, public holidays
how to deal with poor employee performance
gross misconduct
advertising for staff
selection criteria for redundancy
managing employees on long term sick leave.
And I have been an employer in Ireland since 1986.
Employment Law Service
These are exactly the problems that I advise small employers up and down the country on every day.
Just have a question or require clarity and peace of mind?
Maybe you just have a question and you're confused about your obligations as an employer?
A consultation with me might be all you need, just to see where you stand.
It will help you understand whether you are leaving yourself wide open for a successful claim against you or not.
And it will help you make a good, well informed decision by clearing away the fog of confusion and gives you clarity.
I receive emails from employees every day, with questions about an issue at work.
Issues like
not getting rest break entitlements
not getting holiday pay
being treated unfairly or being bullied or harassed
not being treated fairly in a disciplinary procedure
being discriminated against
being put under unlawful pressure to resign their position
having their data protection rights infringed
not being paid all their wages
not being paid minimum wage
issues around the contract of employment
Tupe
Constructive dismissal
Unfair dismissal
Health and safety
Discipline procedures
Pay for bank (public) holidays
Stress in the workplace
Part time employees' rights
Pay for working Sunday
Changing terms and conditions of employment
Bullying
Gross misconduct
Defamatory statements
What constitutes workplace bullying
Garda vetting
Employees' position in receiverships/liquidations
Enforcing a WRC decision against an employer who won't pay
Illness related absences
Holiday entitlements when out sick
Maternity leave
Handling grievances correctly
Employer pension obligations
Performance improvement plans
Protected disclosures
References
Harassment at work
Discrimination in pay for same job
Bereavement entitlements
You as an employer probably have come up against these issues from time to time.
The problem can be you don't know where you stand, or what your obligations are.
Maybe the employee is trying it on? Maybe she has a legitimate dispute or claim?
This uncertainty and not knowing can cause a lot of stress and grief.

How does this consultation service work?
The first thing I do is get all the relevant and necessary details from you.
I will review all relevant documents, the contract of employment, the staff handbook, any relevant letters or emails, and any other documents or information that I need.
Then we will decide whether I can advise by email and letter, or whether we need to speak on the phone or Skype, or whether you want to come to the office to speak face to face.
I am happy to do it whichever way you choose. The consultation fee is the same anyway.
But the bottom line is you will be getting my professional opinion about your problem and what solutions might be open to you.
If it is a situation where you have misunderstood your obligations I will tell you this, too.
It's better that you know the truth rather than being told that you should bring a claim or legal action where you have no prospect of a successful defence.
How Much Is The Fee?
It will depend on the complexity of the issue and the amount of time required.
If it prevents you from making a bad decision in relation to the issue, for example trying to defend a claim you cannot win, or that you have, indeed, a good defence it will almost certainly be money well spent.

Employment Contracts, Staff Handbooks, Employment Law/HR Advice
I also provide:
contracts of employment-I review existing contracts and draft  new ones
assistance and advice for all the issues that crop up in your workplace-advice about equality and discrimination in the workplace, harassment, bullying, sexual harassment, stress, grievance and disciplinary issues, redundancy, TUPE, unfair dismissal, constructive dismissal, personal injury claims, disciplinary procedures, employees on long term sick leave etc.
all the procedures and policies you will need in the workplace, and  staff handbooks (different workplaces will need different policies and procedures but there are some essential ones)
legal representation in the Courts, at the Labour Court, Equality Tribunal, and Workplace Relations Commission (WRC)
I help you prepare for nera inspections
and more.
I aim to take the stress and feeling of overwhelm out of your HR/employee obligations and allow you to do what you do best: run your business or organisation.
My service aims to give you
peace of mind
protection against costly claims by employees
more time for you to spend on your business
more balance in your life
stress free NERA inspections
more money in your pocket and time on your hands.
Solicitor Who Helps Employers Save Money, Time and Obtain Peace of Mind
My name is Terry Gorry and I'm a solicitor with my own small solicitor's practice.
I have a B.Comm from UCD and have written 3 books about employment law in Ireland. (Here's my Amazon page).
I've been an employer in Ireland since 1986, so I have come across most problems that you will face-both as employer and solicitor.
And not just as a solicitor, no.
I have built and run businesses in retailing, construction, property development, licensed trade, convenience stores.
I've probably come across the problem you are facing at one time or another, long before I became a solicitor.
No Yearly Contract, No Monthly Fees
Unlike other providers of services like this I don't charge you a monthly or yearly fee.
You only pay for what you get.
Pay as you go.
I know that you may face awkward employment related questions on a regular basis.
And situations can easily develop into costly messes rather than being nipped in the bud.
It's at times like these that you need to know what your obligations as an employer are, and what is the best course of action to take to make sure you don't make a bad situation worse.
Sometimes you might even know what the right thing to do is but just need to be sure.
That's where I come in.
Simply email or call with your question and you will be guaranteed an accurate, prompt, and professional answer as soon as possible.
You have the peace of mind of having a solicitor who specializes in employment law at your service 365 days a year.
And you pay on a one off, ad hoc, as you need it basis.
This means you are not spending money every month for a service you might rarely use, especially if you run a good, tight, responsible ship.
If you have no problems or issues, you don't need me, and you pay nothing.
When you do have a problem you pay only for my time, expertise, and experience.
Legal Advice and Representation
Unlike many providers of similar employment law/hr services, I can offer legal advice and representation in Courts as well as the other fora.
And I can help you with all aspects of the law, including
personal injuries/workplace stress claims
unfair dismissal
constructive dismissal
TUPE regulations
redundancy
negotiated exits from the employment
without prejudice discussions
and more.
What Others Say
Here's what some clients have to say about me:
As a HR Consultant diversifying into the world of Employee Relations, Terry provides me invaluable guidance and advice.  At all times, he provides me with a prompt and professional service.  I continue to be impressed by his expertise and I would recommend him and his Employment Law services without hesitation.

S. Thornton
I was so pleased with the service I got from Terry Gorry Solicitor -my requirements for "Contract and Staff Policy Procedures" were surprisingly completed in a few days and for an amazing price of €99 +Vat. Another company wanted to charge me €300+Vat. Keep up the good work Terry.

Brendan Joyce
Terry was very helpful and knew what he was talking about. He ensured to get a full account of my story, so that he could help me to the best of his abilities. He showed real interest in my case right from the beginning. He was always there to answer any questions I had, even after working hours.
Hi Terry,

I'd be happy to supply a testimonial as your attention to detail was excellent. The calming way in which you conduct business was second to none.
I fully recommend you and your wonderful business to all of my colleagues and friends.
Thank you kindly for all the time you took to fully understand my case, it couldn't have gone any better
Paul C
You can read more testimonials here.
Only a Few Employees?
You may only have a few employees.
That's fine. That's how I started too.
I am happy to help any size of employer, no matter how small.
What's the cost?
Use the button below or the Contact page to get a quotation.
There are some things I can give you a straightforward quotation for-for example, contracts of employment or staff handbook or a particular policy/procedure, or a consultation.
Other things may not possible to give a specific quotation for, and I charge on the basis of my time and the complexity of the issue.
For example, if you need representation at a WRC hearing or Court-the cost will depend on the time required, which Court etc.
Remember, though, that the cost of a successful claim against you by an employee can be large. For example, the law provides up to 2 year's salary for unfair dismissal.
It would be extremely rare for this level of compensation to be awarded.
But even an award for 6 or 9 or 12 months wages can be a serious amount of money for a small employer.
And this does not take into account the cost of defending the claim and getting good representation.
So, it's far better to try to avoid these situations at all, and nip them in the bud, before they get out of hand.
Make an enquiry
If any of the issues above resonate with you or cause you concern,  you may want a quotation or a consultation.
Simply use the button below or this contact page and I will revert within 24 hours, guaranteed.
Terry Gorry & Co. Solicitors, Innfield House, Main Street, Enfield, Co. Meath.
Terry Gorry B.Comm, Solicitor
Back to Employment Rights Ireland